Coffee of the Day - Tiramisu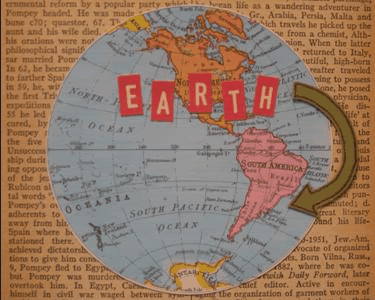 Welcome to
Create it Green's
Earth Day Blog Hop!! Thanks so much for joining us!
If you have landed here from the *
fabby blog of
Victoria
*, then you are right on track. (what a gorgeous card by the way!) if at any point you lose your way, then please go back to
Create it Green
and start the hop or see what little treats might be hiding there (hint hint hint!!!). You won't want to miss all the Earth Day Inspiration or the amazing prizes from our generous sponsors! Make sure you leave a comment on each blog on the hop since winners will be drawn from the comments!!
For today, and yes, I will have a different project each of the 4 days of the hop, I have chosen to alter a little brie box. The box itself is 4 1/2" in diameter, so not too big. I covered it with the beautiful papers from
Basic Grey's Lilykate collection
, which were sanded and inked along the edges. Around the rim of the lid is this wonderful crochet trim that I tied in a bow which you can see at the top. The little Prima rose was sprayed with rose walnut glimmer mist to both give color and shine to match. A combo of new and
vintage buttons were added. I have to tell you about the pink twine tying the brown flower button - at various times when washing our many afghans and blankets, I find these stray strands in the bottom of the washer, or somtimes the dryer. Well, not one to throw away a fiber I can use for crafting, I put them in my little stash of scraps. That is what you see here! :) Hubby shakes his head, of course, but it was the perfect color pink to go with this project and a great way to repurpose something!
The gorgeous digi image on this box comes from
Isabella's Sketchbook
. I love her store! The centers of each flower have been dotted with shimmerz paint. For the container, I painted it with several colors of ink, but then sponged on vanilla craft to help age and distress it. doesn't show up so much in the scan, but irl you can see the difference.
The little hearts inside the box come courtesy of one of our blog sponsor's -
Green Field Paper
. They so kindly sent some of us samples of their most popular papers. As soon as I saw the papers with the flower seeds embedded within, I knew just what my project would be! So I punched hearts from the various shades, added a few little Prima flowers to accent (but no embellies to the centers as I normally would since these will be planted, and I want to be earth-friendly!), and wrote on them in true Alice-style 'plant me'! :) There are about a dozen inside the box. My MIL is coming to visit in June, and she loves to garden. I thought this might be the perfect little giftie to welcome her to our home!
This blog hop will run from today, April 22nd until Sunday, April 26th, midnight PST. We will be drawing for winners on April 27. So be sure to check the
Create it Green blog
to see if you are a winner. And check back here each day for more projects!
Now on to the *
most amazing blog of
Jean
*. but I warn you - be ready for an over load of CUTE!!
Gingersnap Creations
- Botanical
Busy Beauties
- Green with a twist
Pile it On
- Spring
Totally Papercrafts
- Spring
Digital Tuesday
- April Showers, April Flowers