Coffee of the Day - Girlfriends Blend (so appropriate today! hazelnut, cinnamon, vanilla, & chestnut)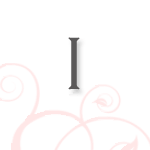 I have to tell y'all about the most amazing, kind, wonderful thing being done over at
Paper Makeup Stamps
..... Katie, Michelle, & Jenn got together with artist Diem Pascarella and created the most precious digi stamp set for ME! :) You coulda knocked me over with a feather when they told me what they were doing.
This adorable digi stamp set goes on sale today in the
Paper Makeup Stamps store
. you can check it out
here
. You can also stop by the
Digi Makeover challenge blog
to see some of the cutest projects this side of heaven created by members of the DT.
I confess, I don't deserve this kindness. not in the least. but I am so very thankful to be surrounded by so much generosity, so much love. I am in awe and the tears just flow.
------> I will keep saying it - the sun is still shining, the birds are still singing. and this just proves that there are still blessings EVERY day. thank you from the bottom of my heart.
p.s. There will be a blog hop using this stamp set on Aug. 29. Be sure to watch the
Paper Makeup Stamps blog
for more details if you are interested in participating. :)